---
Тhe best cordless vacuum for car detailing among all vacuum cleaners!
Are you tired of all low-quality commercial car vacuum cleaners that you have faced on the market?
We introduce to you our three times more powerful 15000Pa Self Car Vacuum. It has impressive 15000Pa suction force which helps for removing different kinds of garbage, either small or bulkier. In fact, it has a built-in air flow sensing unit that automatically increases the suction force, when it faces stubborn debris, for an easier and smarter clean.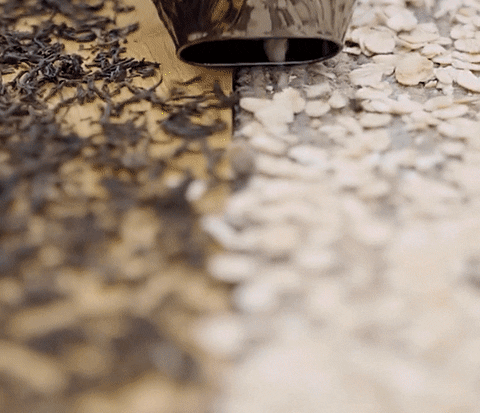 This dustbuster has four 2000mAh built-in high-performance power batteries to offer 50 minutes of battery life at standard suction force level, and 17 minutes at high suction force level. Yes, that is right! You can fully clean your car and then your neighbours' car too.
You or someone else made a mess in your car in the night time? It's no problem at all! Our Self Car Vacuum has built-in practical light for the dark part of the day. Just hold the power button for 3 seconds to clearly illuminate the dark corners and gaps in the car for a thorough clean. For the little and narrow spaces, it is equipped with the needed accessories for professional cleaning.
Last but not least, its dual filtration system is amazing. The combination of the fine honeycomb steel filter and the HEPA filter is highly efficient in containing the dust, with containing efficiency of over 99.7% for particles below 0.3 microns in diameter. They are washable and replaceable. The filters can be found here.
This 15000Pa Self Car Vacuum is the only vacuum cleaner that will be able to maintain cleanliness at the right level! You will not need self-service vacuums any longer.
GET YOUR
SELF CAR VACUUM 15000PA

 

 

BY CLICKING "ADD TO CART.

All these features make this well-designed Self Car Vacuum 15000Pa extraordinary:
15000Pa suction power;

Brushless motor – 80,000 rpm. Energy-efficient;

Blower function;

50 minutes of battery life;

Lighting mode;

Three nozzles;

Package includes:
Notice 1: The dust cup is washable. Do not turn on the vacuum after removing the dust cup, otherwise, it may vacuum foreign objects and cause damage to the blades.
Notice 2: HEPA filter is washable and replaceable. Please dry it thoroughly before use. However, with continuous use, the filter fibers will get stretched or torn, which will create gaps in the filter, large enough for particles to pass through. In that case, you will be able to order a HEPA filter for your vacuum from here.
FAQ:

Q: Can it suck up liquids such as coffee or water or is it bad for the machine?
A: No, this 15000Pa self car vacuum does not have this function. The absorption of liquids will lead to its breakage.
Q: Can you use it while it's charging?
A: No. You have to wait to be fully charged before using it.
A:
How long does the battery last?
Q:
At the 1-st level of suction, it will hold up to 50 minutes of constant cleaning. At the 2-nd level of suction, it will hold up to 17 minutes of constant cleaning.
A:
Do I need to change the filter?
Q:
 The filter can be washed and cleaned, but this reduces its main function, as it stretches over time and small cracks appear. We recommend replacing it, as soon as you feel that it is not performing its basic functions. You can buy HEPA filters from
here.
This site is not a part of the Facebook website or Facebook Inc. Additionally, This site is NOT endorsed by Facebook in any way. FACEBOOK is a trademark of FACEBOOK, Inc.
Share blog posts, products, or promotions with your customers. Use this text to describe products, share details on availability and style, or as a space to display recent reviews or FAQs.