---
Put the interior of your car back in order!
How much of this trash: Straw wrappers, ABC gum, banana peels, apple cores, and empty chip bags end up in the door and on the floor of your car?
This Mini Aesthetic Car Bin is the size of a larger drink and fits easily in most cup holders. It is built around the idea of being of maximum benefit to the customer. Unlike other trash cans where the lid goes into the can, you can have our mini bin open with one motion. Even when it gets filled.
It is made of aluminum alloy and ABS. With this car bin you won't have to build up piles of wipes in your cup holder, after disinfecting your hands. In fact, it comes with two rolls of plastic litter bags just for this car bin, 30 pieces in each roll. Once the lid is closed, no odor can leave the can! Оnce you run out of bags, you can choose to buy 60PCS (9.99$) or 120PCS (14.99$).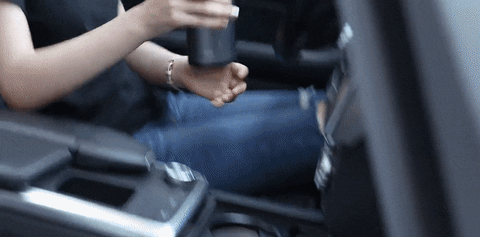 Don't let kids use the car as their personal wastebasket! They will have fun throwing all of those pesky straw wrappers, receipts, gum wrappers, and snack paper in the bin by themselves! 
Why does your daily trash need to end up on the floor when this is no longer necessary with our Mini Aesthetic Trash Can?
GET YOUR MINI AESTHETIC CAR BIN BY CLICKING "ADD TO CART
All these features make this well-designed Mini Aesthetic Car Bin extraordinary:
High-Quality materials;
60pcs plastic litter bags included;
Aesthetic look;

Multi-purpose use (Home, Car, Office);
Convenient to Clean;
Package includes:
FAQ:

Q: Can I buy additional trash bags.
A: Plastic litter bags for this car bin you can get by changing the variant tab and selecting which one is best for you (60pcs or 120pcs) .
Q:
What is the capacity of the bin?
This site is not a part of the Facebook website or Facebook Inc. Additionally, This site is NOT endorsed by Facebook in any way. FACEBOOK is a trademark of FACEBOOK, Inc.
Share blog posts, products, or promotions with your customers. Use this text to describe products, share details on availability and style, or as a space to display recent reviews or FAQs.